Duck hunting has been on my to-do list for the longest time but, being well aware of my propensity to get too involved in new hobbies (don't ever start mountain biking), I knew once you go quack, you never go back. So I've done my best to avoid building a maimai, buying decoys, collecting calls, collating MORE camo, and amassing shotguns…right up until last April, when completely out of the blue, my legend of a wife bought me a Beretta Silver Pigeon for my birthday. Unfortunately, I couldn't find a spot in a maimai at short notice that season, but Bear The Vizsla and I still had a good season clocking some k's in search of her first pheasant. But that's another story, and suffice to say the journey continues.
The 2022 duck hunting season was going to start a little different with a seat in an amazing maimai for opening joining some very good friends and enjoying a few well-deserved days off the grid. I had started to slide down the greasy, duck fat slope of becoming an obsessive bird hunter - and my wife, by proxy, an opening weekend widow (hopefully not in the most literal sense). It would also be remiss of me not to mention that at this point we had a fresh, eight week old baby girl at home, and with our first Mother's Day landing on the Sunday I had some work to do to make this a seamless operation.
HALF THE FUN IS IN JUST GETTING TO THE MAIMAI
I'm no stranger to the Friday afternoon escape from Auckland, having spent what could add up to an appreciable chunk of my adult life stuck in traffic, collectively grinding our way to the release point of the Bombay hills, where our vast metropolis is unleashed on the small communities anywhere within that five-hour sweet spot radius of the city. If there is one rule I try to live by when forced to travel out of Auckland on a Friday, it's don't leave past 1pm - because that's akin to feeding a Mogwai after midnight, nothing good comes of it. But sometimes circumstances dictate that it's just not possible to leave early, so you'll just have to grin and bear it, even when you know there is a ticking time bomb of an outgoing tide and setting sun that will make life very difficult to get into the maimai if you miss it. But after two, semi-preventable, false starts, and some Auckland traffic negotiations, I finally parked the truck at the Waikato River drop-in point.
The boys had just arrived before me and were already hustling some loads down river to the maimai, and as I unpacked the truck I could hear the gutsy little 2 horse motor pushing the loaded-up punt off into the distance and some of that traffic pressure was relieved, while the sight of a large flock of ducks silhouetted against the bright red evening sunset was a bittersweet vista. Great to look at, but doesn't scream bag limits of mallards. But just as quickly as I got my gear unpacked from the truck the sun dipped, it got dark, and I could visibly see the tide retreating, and with it, those tension levels rising back up again.
This is the point on any trip you have to make a decision. Do you start to stress out and think about all of the worst-case scenarios that might potentially ruin your trip? Like, are they stuck in the mud and can't get to the maimai? Where even is the maimai? Has the engine failed? Am I sleeping in the truck tonight? Or, you can go with the flow, stay positive, and just enjoy not knowing what's about to happen and embrace whatever adventure comes your way. Even if that means being knee-deep in mud, dragging a small boat for two k's in the dark.
Depending on how you view things, we were lucky to avoid too much adventure, and after leaving in the dark we got to the maimai ok, despite getting slightly lost and a little bit stuck on occasion. Once we landed safely we de-mudded and settled into the plush digs for an evening of curried goat (we'll save the Back Country Meals for tomorrow), cards and a celebratory wine before a sensibly early bedtime, ready to roll in the AM.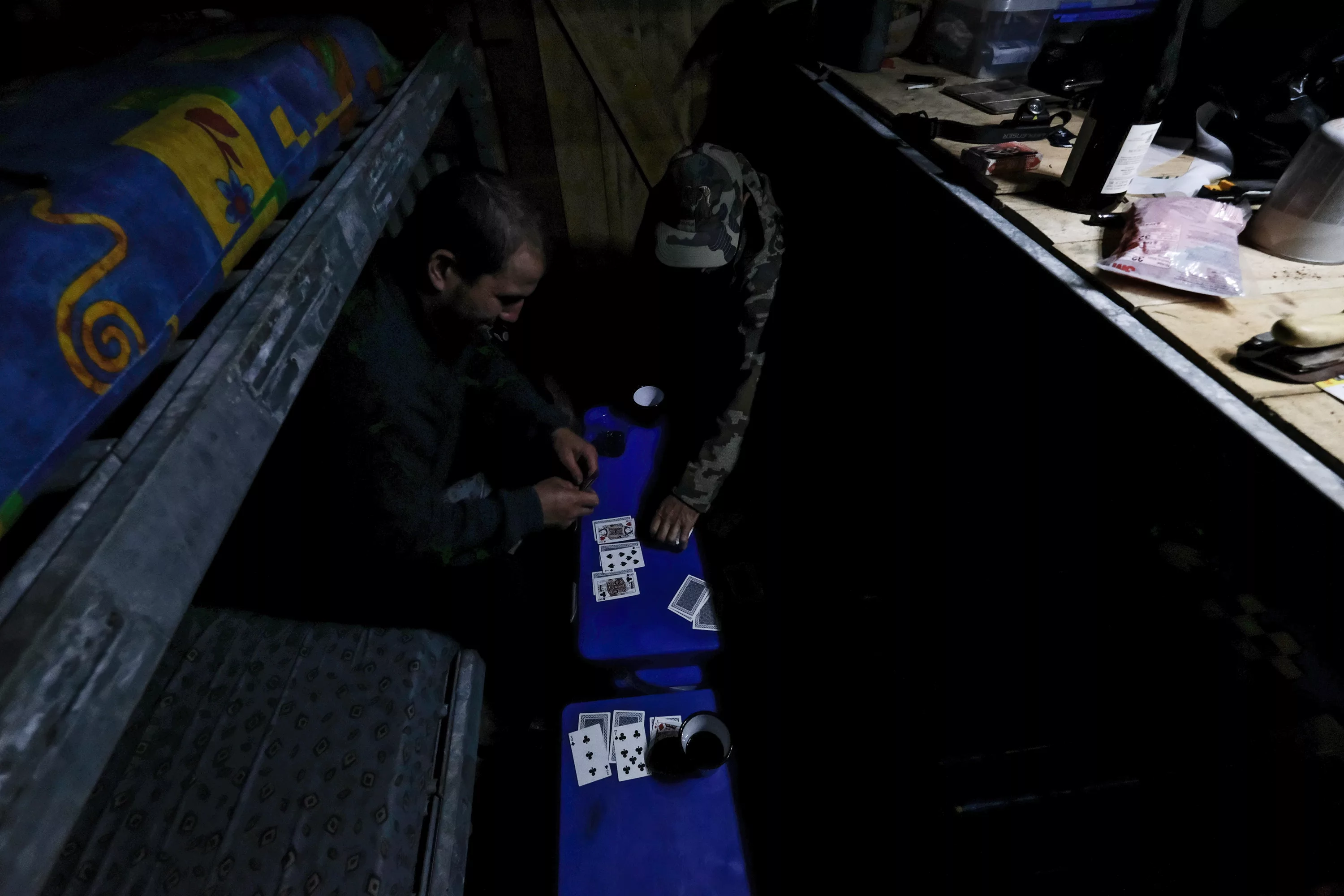 MY 2022 NZ DUCK HUNTING SEASON IS UNDERWAY
There's nothing like the sound of shotgun fire from all directions to get you moving in the morning. Arriving under the cover of darkness meant I had zero comprehension about how many neighbours with guns we were likely to have, but as the dark grey of the morning presented itself, and provided just enough light to spot passing birds, the world around us erupted in a range of auditory experiences from cracks, to pops, to booms. If there was a duck in the sky at that moment, it was in real trouble…and by the sound of it, there was more than one semi out there with a pin pulled. But, almost as quickly as it started, the action slowed right down as the fog settled in for the morning and any shots on ducks were fast and furious as they flew into the spread seemingly from out of nowhere.
It was about now I quickly learned that ducks, are in fact, not clay birds. And while I had been shooting pretty well with plenty of clay practice leading up to opening, these bigger targets had an amazing almost Matrix-like ability to avoid my steel. Shooting an over-under probably didn't help matters as it took me the first two rounds to get sighted in on a bird, only for the third pull of the trigger to come up quiet. That said, a couple of ducks strung up in the maimai at the end of the trip was enough meat for me, and with a newborn at home I didn't have the luxury of taking my time processing a bunch of ducks. So that's my excuse and I'm sticking to it.
The days were slow going with the fog eventually lifting and the bluebird weather allowing ducks to fly high and safe. Still, plenty of fun was had hanging on the deck of the maimai calling birds in from far away and that in itself was satisfaction enough. Again, another convenient philosophy behind missing a lot, and I mean a lot, of birds.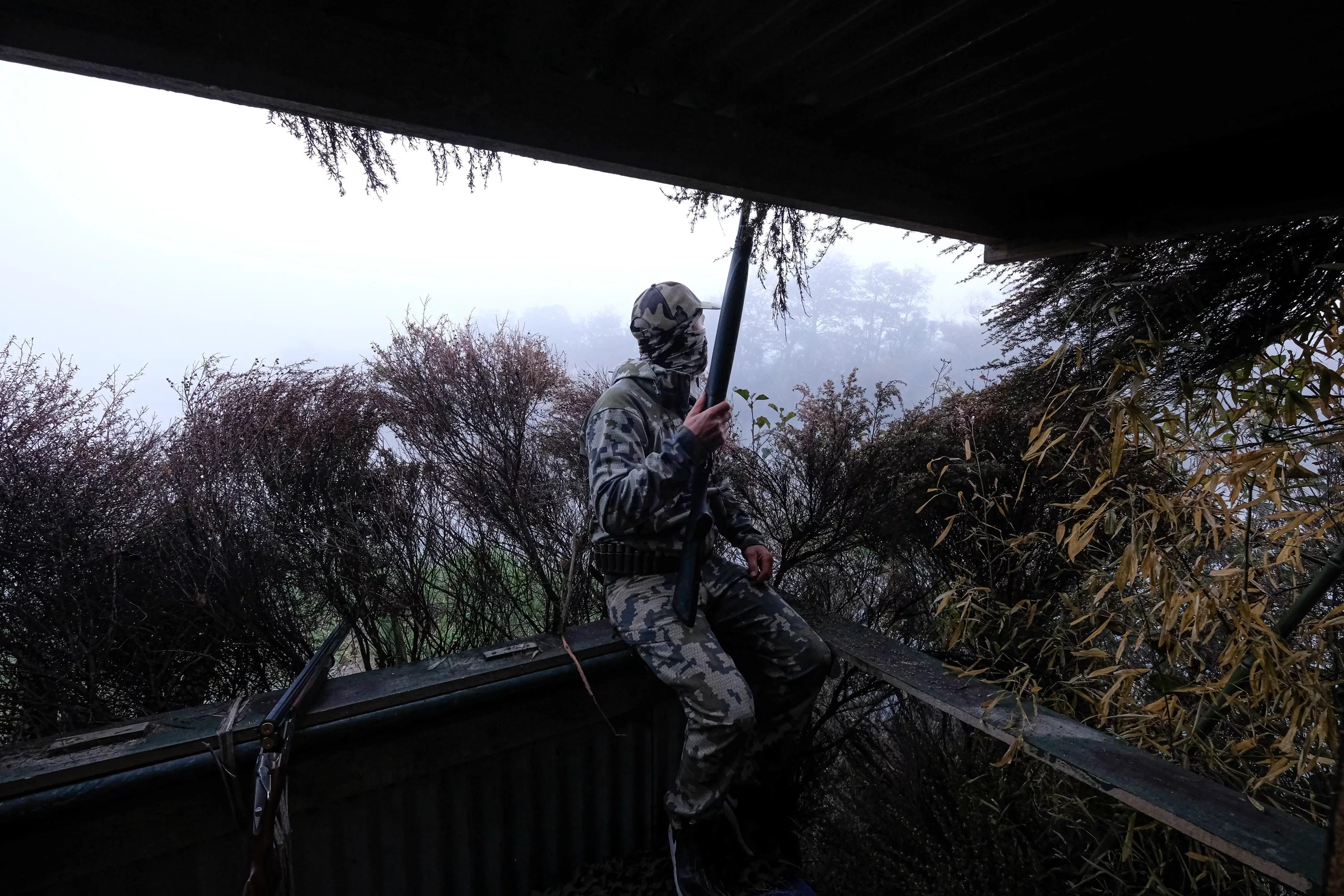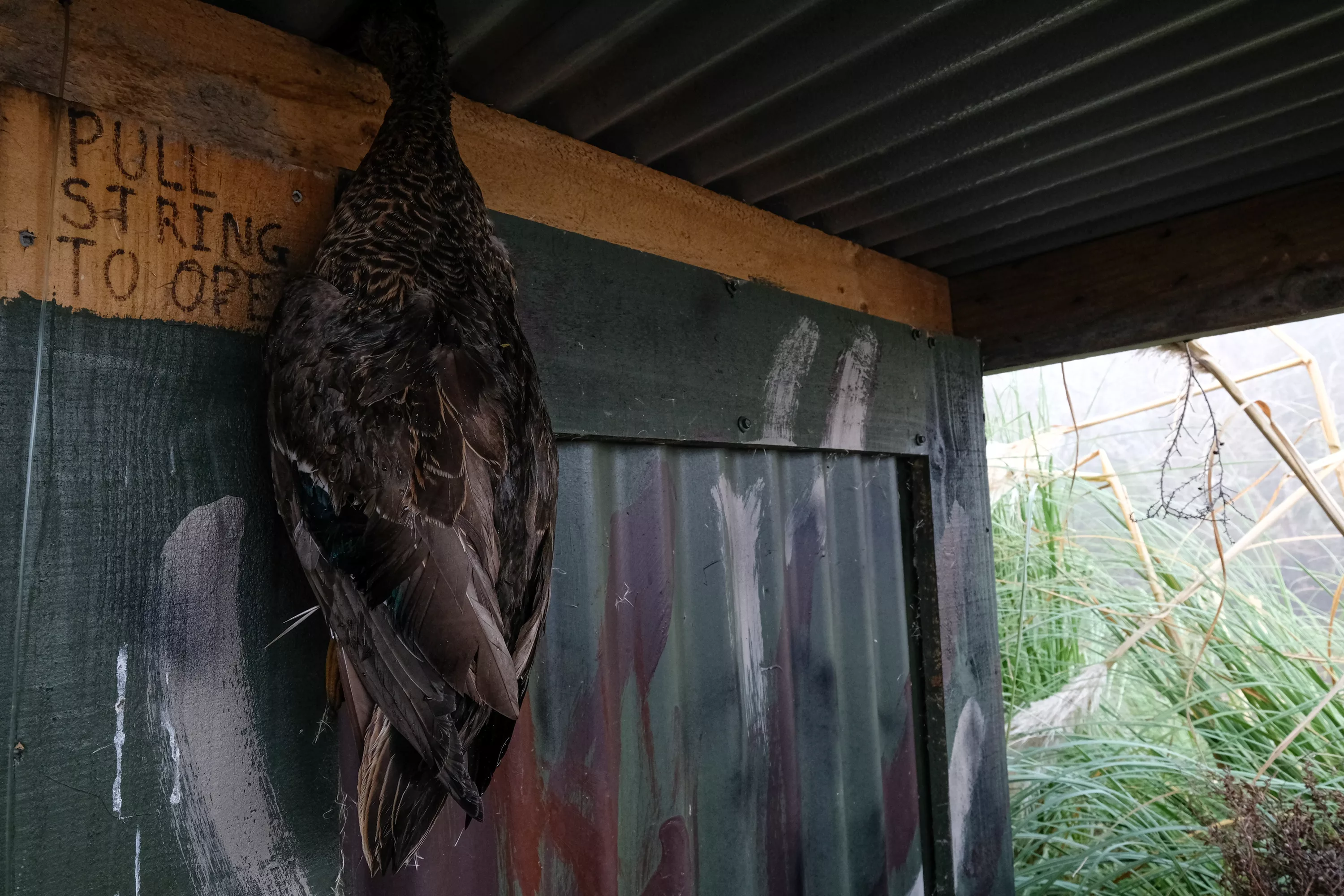 A FEW OTHER HIGHLIGHTS:
Our maimai neighbours down the way in hi-viz shirts, with very unique calling abilities and suffering from "shoot-at-the-invisible-duck" syndrome. Whatever they were doing it didn't look, or sound like, duck hunting to my newbie eyes
Alfie our retriever for the weekend. He must be unionised as he was more than happy to go and find the ducks only to dump them in the mud right in front of the maimai requiring us to don waders and finish the job for him
My hero moment gone begging as the boys slept and I called a pair of ducks in only to miss them both. That felt awesome
With Mother's Day arriving Sunday I had to get out and on the road, but the low tide meant it was early afternoon before we could pack up the maimai and mudslide the punt out of there. On the way out plans were made for the next trip back in, but as it goes, life got in the way and now the season is wrapped up and I'll just have to get even more excited for next year, because it's official, I'm a waterfowler now. And so the obsession begins!
In the meantime, it's onto the upland birds as I still owe Bear the Vizsla that first pheasant from last season, watch this space…