WHERE: The St James Walkway, Lewis Pass
TIME TO COMPLETE: Four Nights & Five Days
HUTS: Ada Pass Hut, Christopher Hut, Anne Hut, Boyle Flat Hut
FITNESS LEVEL: Moderate

Excitement was building as we packed for our St James Walkway review, our longest adventure yet! We scanned the Back Country Cuisine online menu and ordered our favourite meals to prevent any potential food envy over the course of the coming days. We knew the weather wasn't looking the greatest so we rang ahead to the friendly staff at the Boyle River Outdoor Education Centre and enquired about any streams we might have to cross in case of flooding. The only potential risk would've been on day one on our way to Ada Pass Hut but luckily the rain wasn't meant to set in until day two. So, with the weather worries now behind us, we decided to go ahead as planned.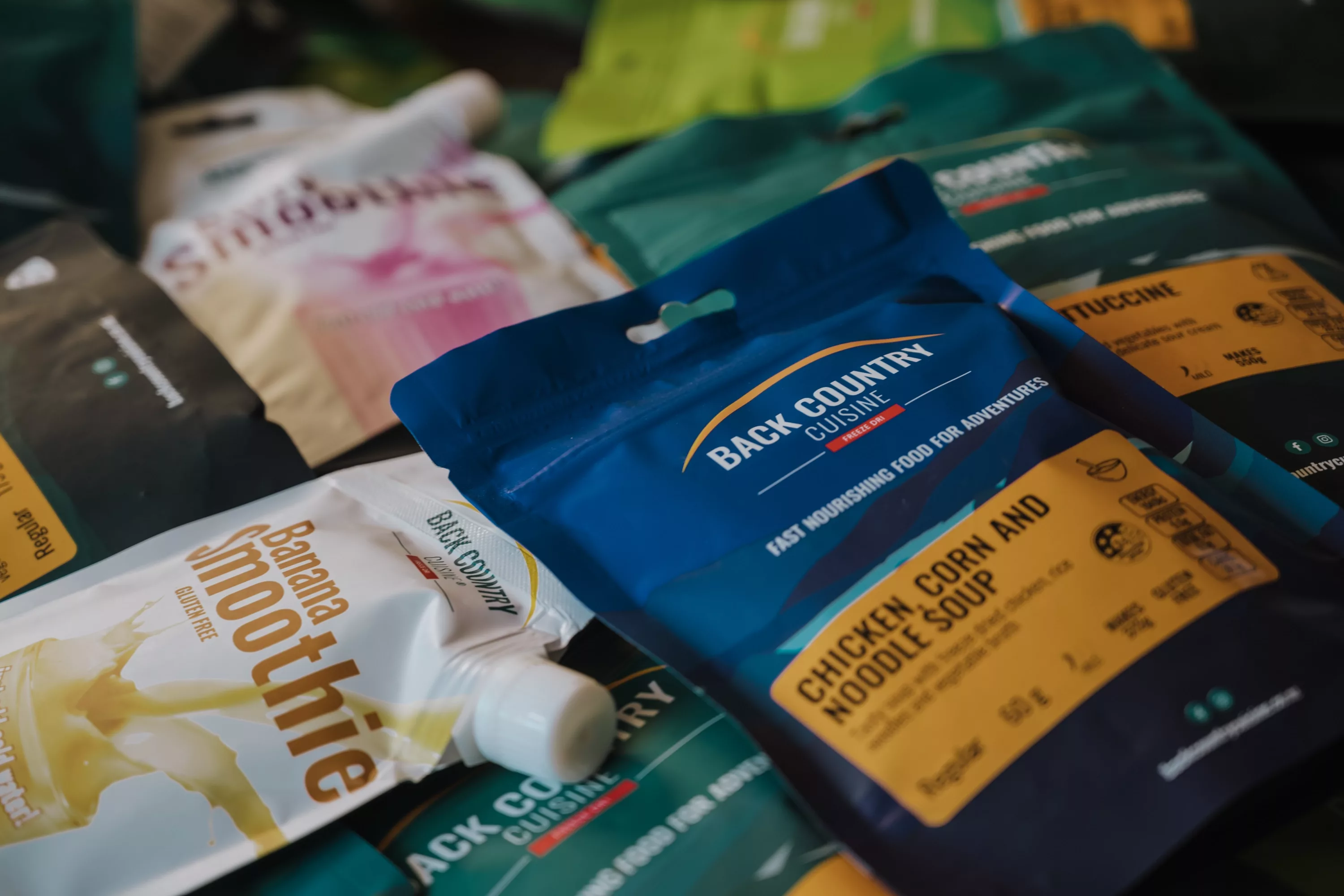 ADA PASS HUT AHOY
On the road with plenty of time to watch the sun rise, we headed for the Lewis Pass. With our car booked in and safely parked at the Boyle River, Jess then gave us a ride to the track.
Fog was sitting pretty thick throughout the pass but that just made it all the more beautiful. Lots of friendly birds came to greet us, particularly the toutouwai (robin) as we zigzagged our way through Cannibal Gorge. We could feel our bodies slowly waking up to the adventure ahead so we took our time when we arrived at Cannibal Gorge Hut and enjoyed a delicious hot meal. Mmm, hello Chicken, Corn & Noodle soup!
We still had 1.5 hours to reach our destination, so after lunch we headed off again into light spots of rain. Ada Pass Hut was a welcome sight and we had the place to ourselves, except for a few resident mice who were more than willing to share the space with us. Unfortunately, there was no firewood available but we found solace in our delicious hot Apple Pie and Chocolate Brownie Pudding. With food in our bellies and smiles on our faces it wasn't long before we were blowing out the candles and sleeping soundly.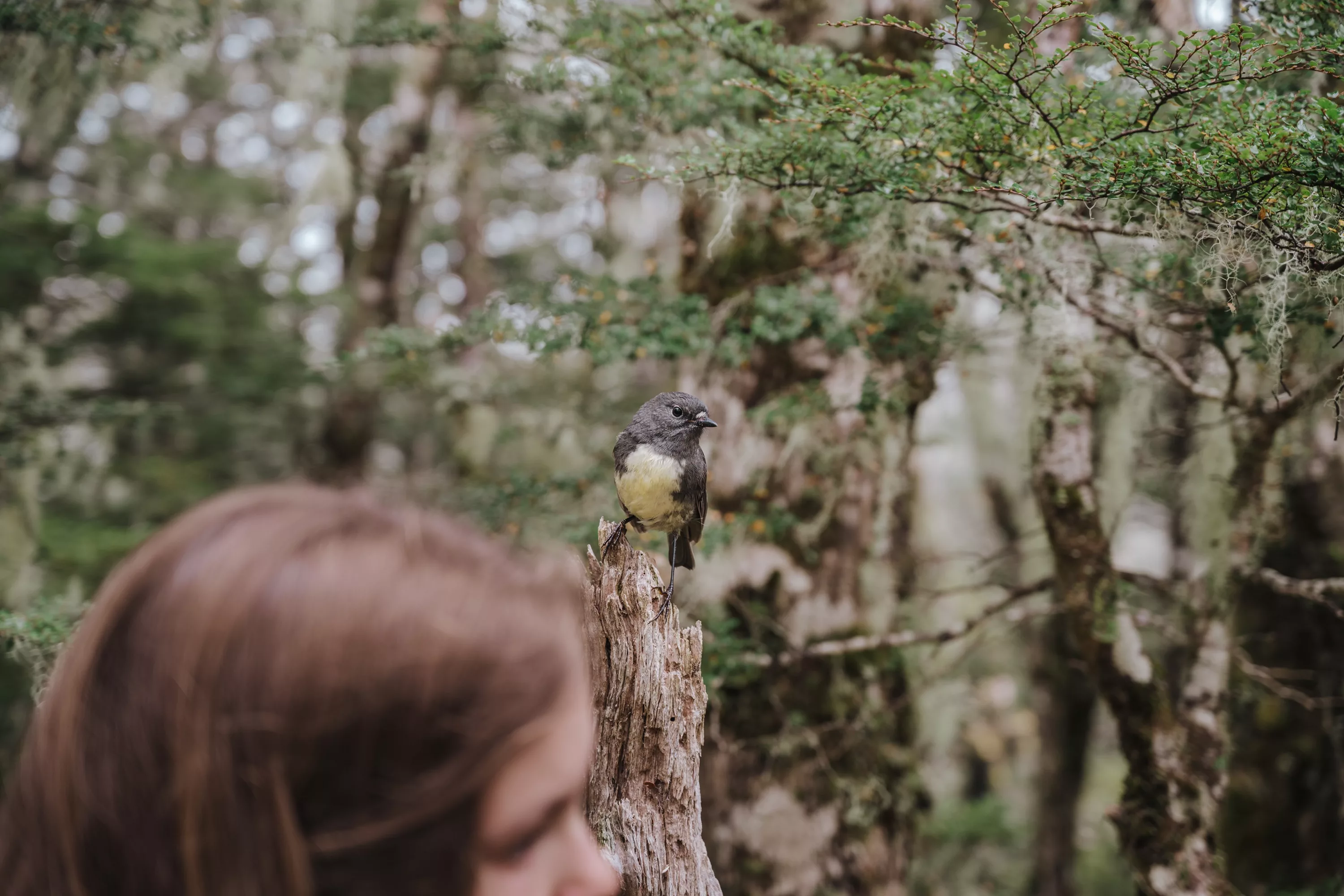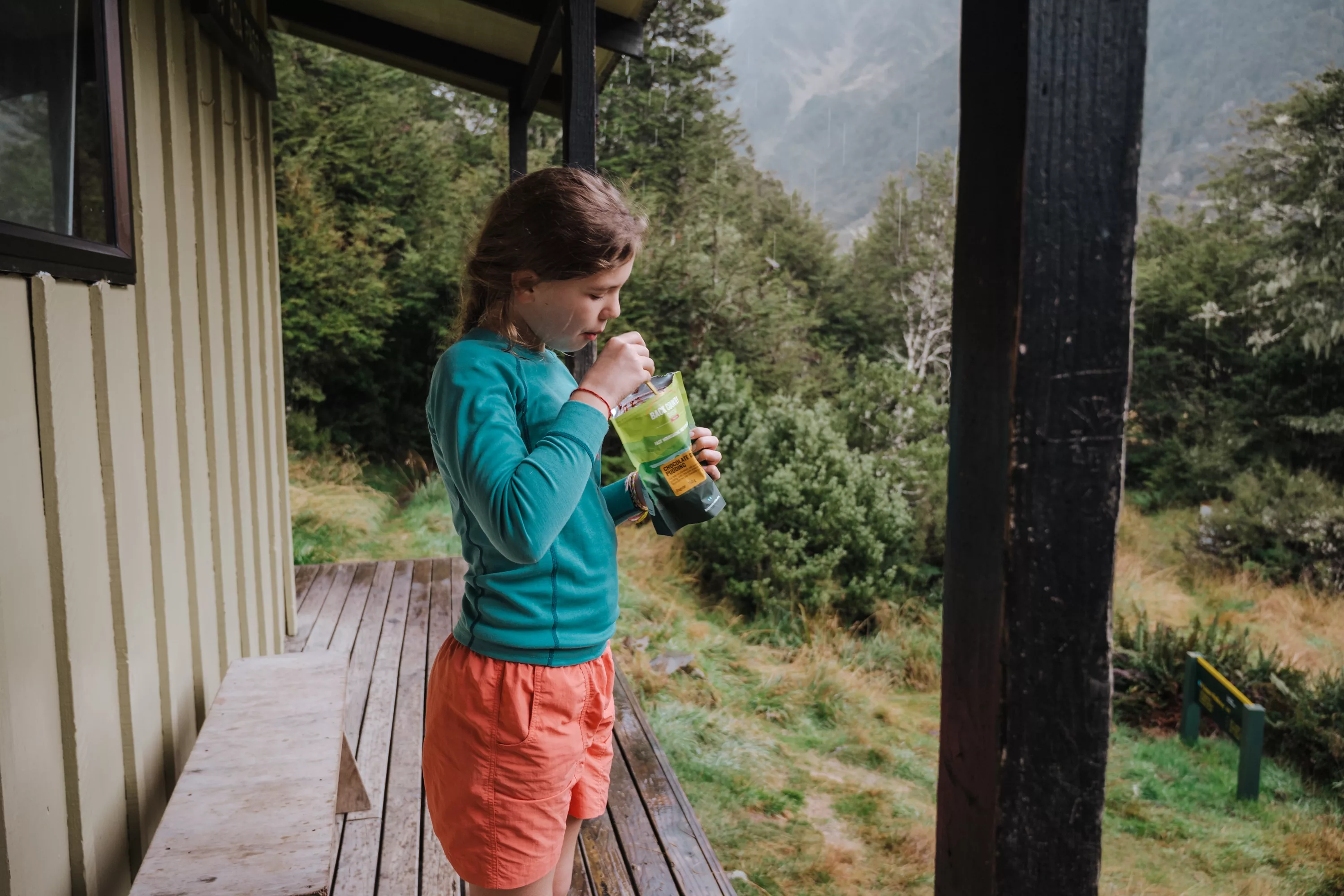 THE CHRISTOPHER HUT HUSTLE
With the rain now pouring down we gobbled up our Porridge Supreme and decided to just 'Head down and nail it' for the next four hours en route to Christopher Hut. Streams were flooded but still passable and, stopping only for a brief rainy snack, Olivia took the lead and kept us at a good pace the entire way. What a wee trooper, in no time we were warming ourselves up in the hut.
As we were tucking into our lunch Olivia called for me to grab my camera. We ran outside just in time to see approximately thirty of the famous wild St James horses charging through the valley just metres from the hut. It was a thought that we might have had at least a glimpse of maybe one horse, even just off in the distance so this was a real treat, especially for Olivia. It was a real thrill watching her taking it all in and watching these wild beauties doing what they do. What a sight! I'm sure she drifted off to sleep that evening dreaming of her wild horse encounter, an amazing experience to add into our St James Walkway review.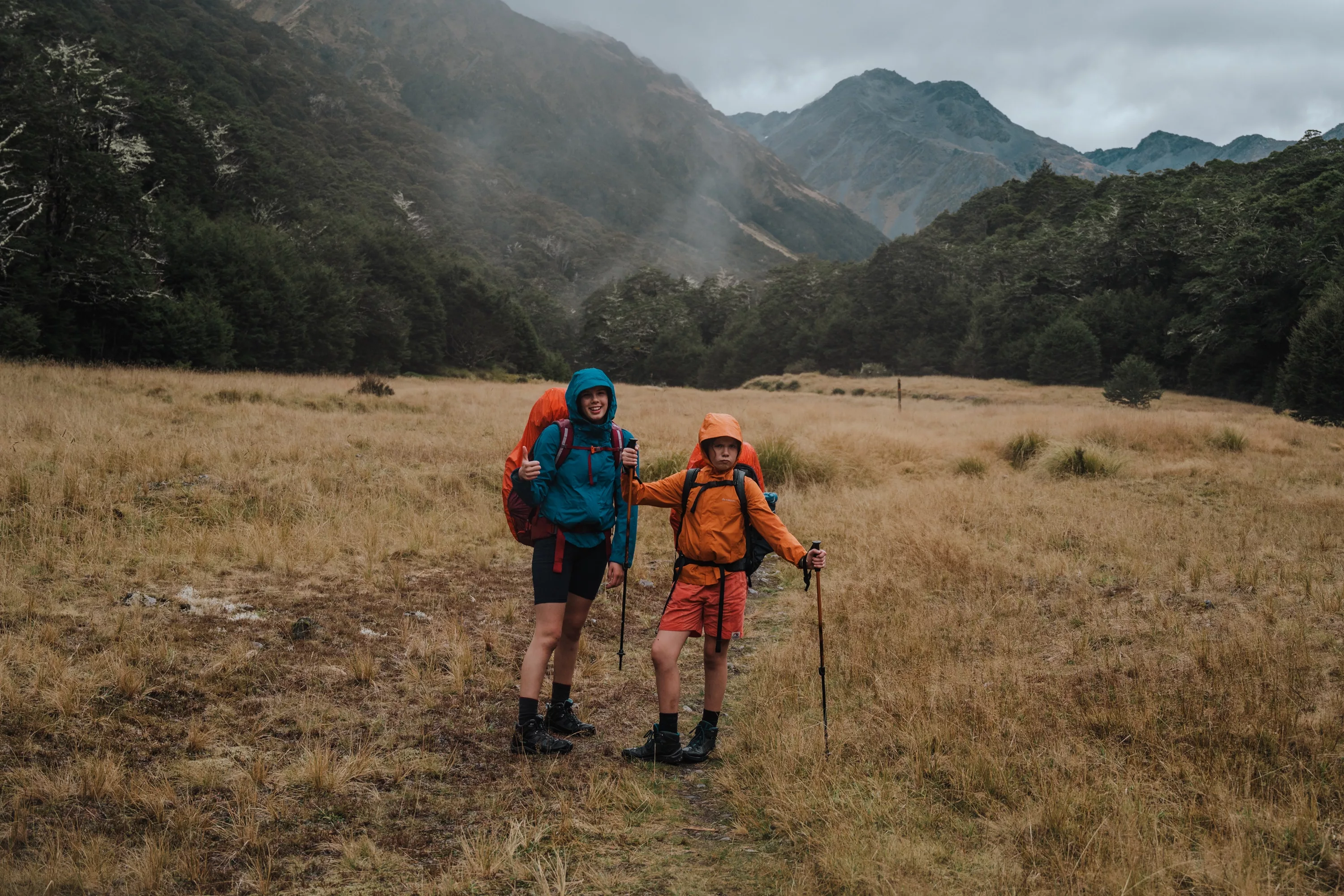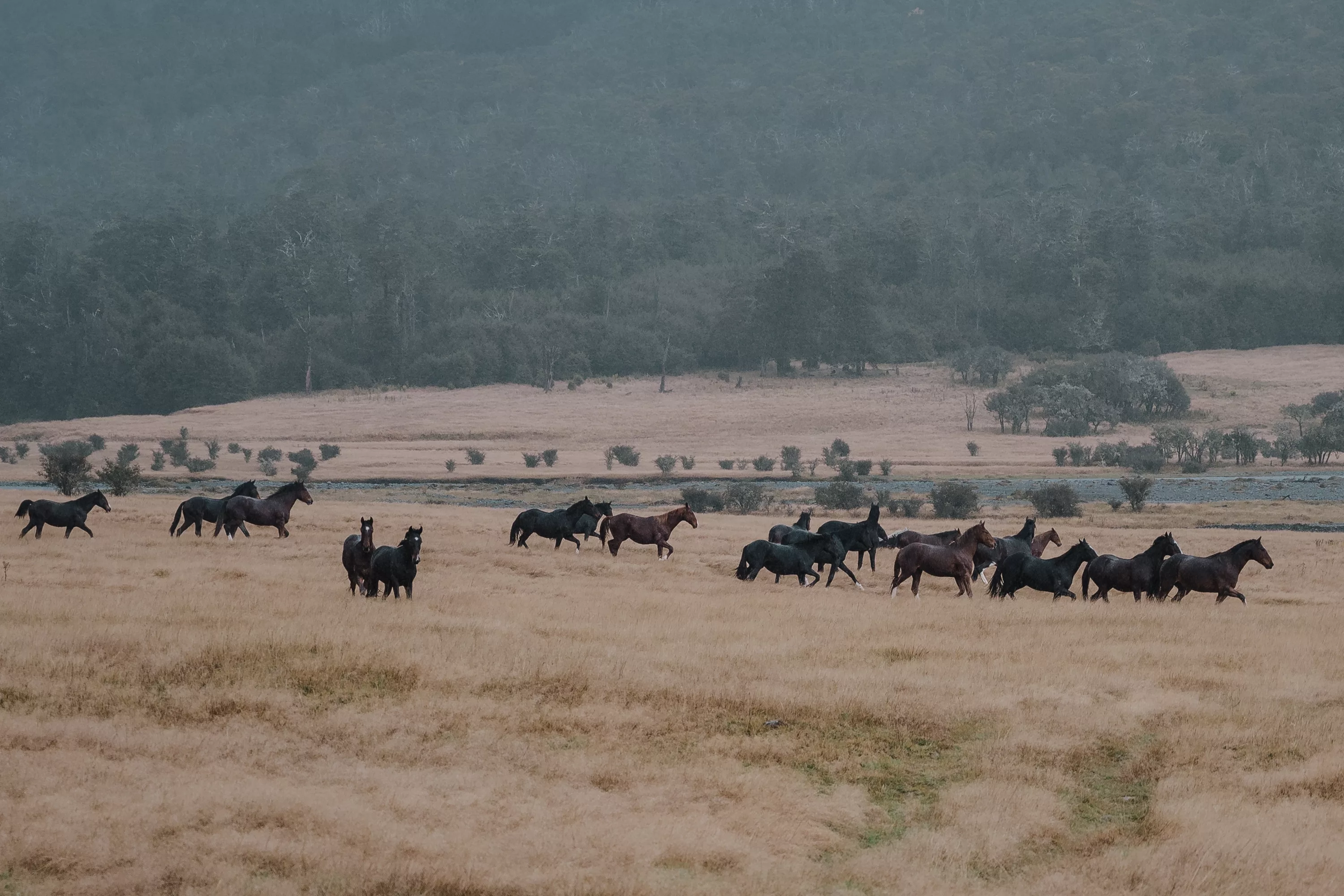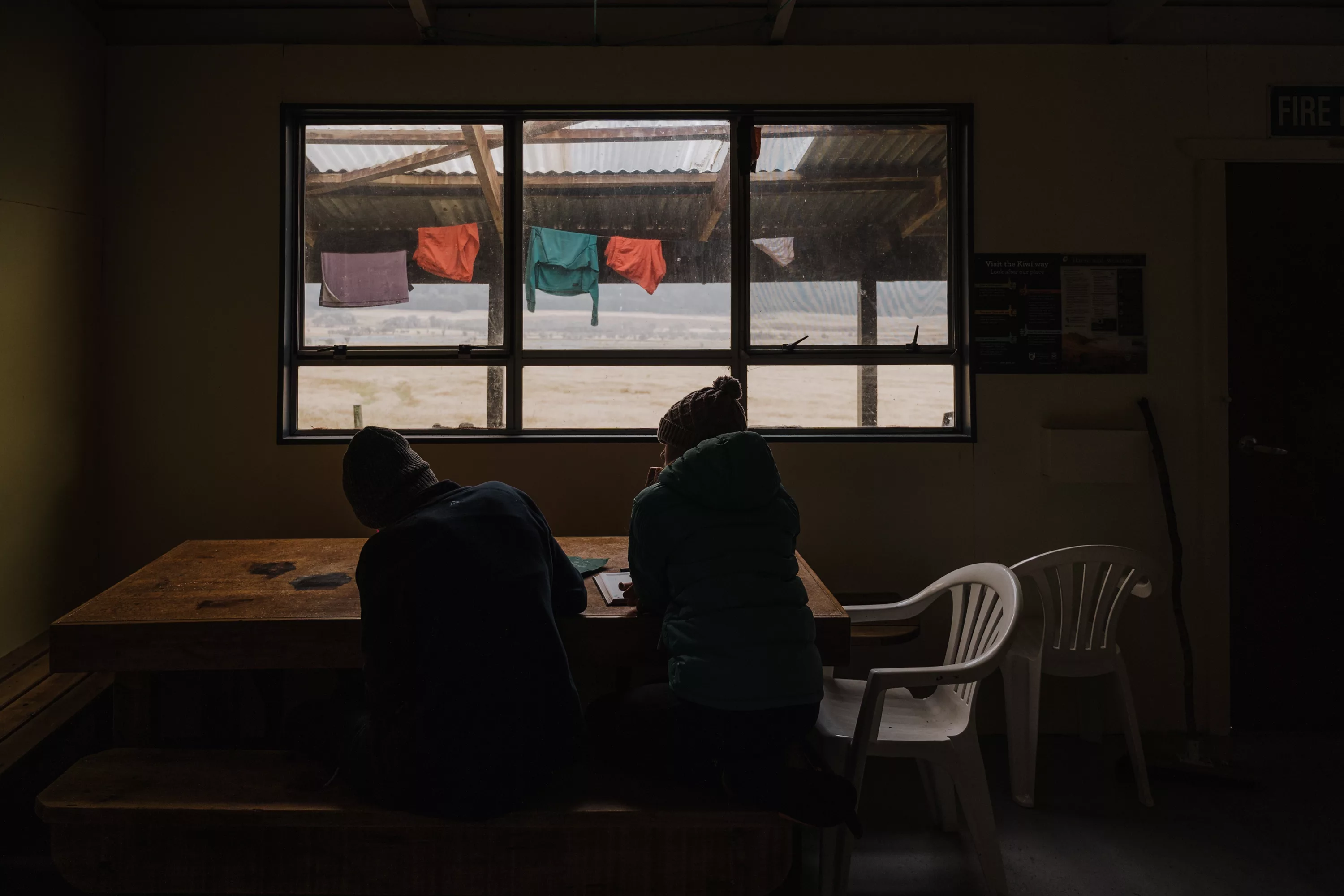 AN EASY STROLL TO ANNE HUT
We knew we had a bit more time to spare this day so we set off for Anne Hut a bit later than usual. Jacinda led us as we weaved through the 100 year old matagouri. Cloudy skies threatened rain but we remained reasonably dry as we made our way through the flats, that is, until we hit the bog which couldn't be avoided!
Once we crossed the Henry River it wasn't long before Anne Hut was in our sights. Again, we had the place to ourselves so we set up the beds, enjoyed a few games of cards, poured some hot drinks and settled in for a cosy night. Roast chicken and Lamb Fettuccine went down a treat. A great hut, and a great day!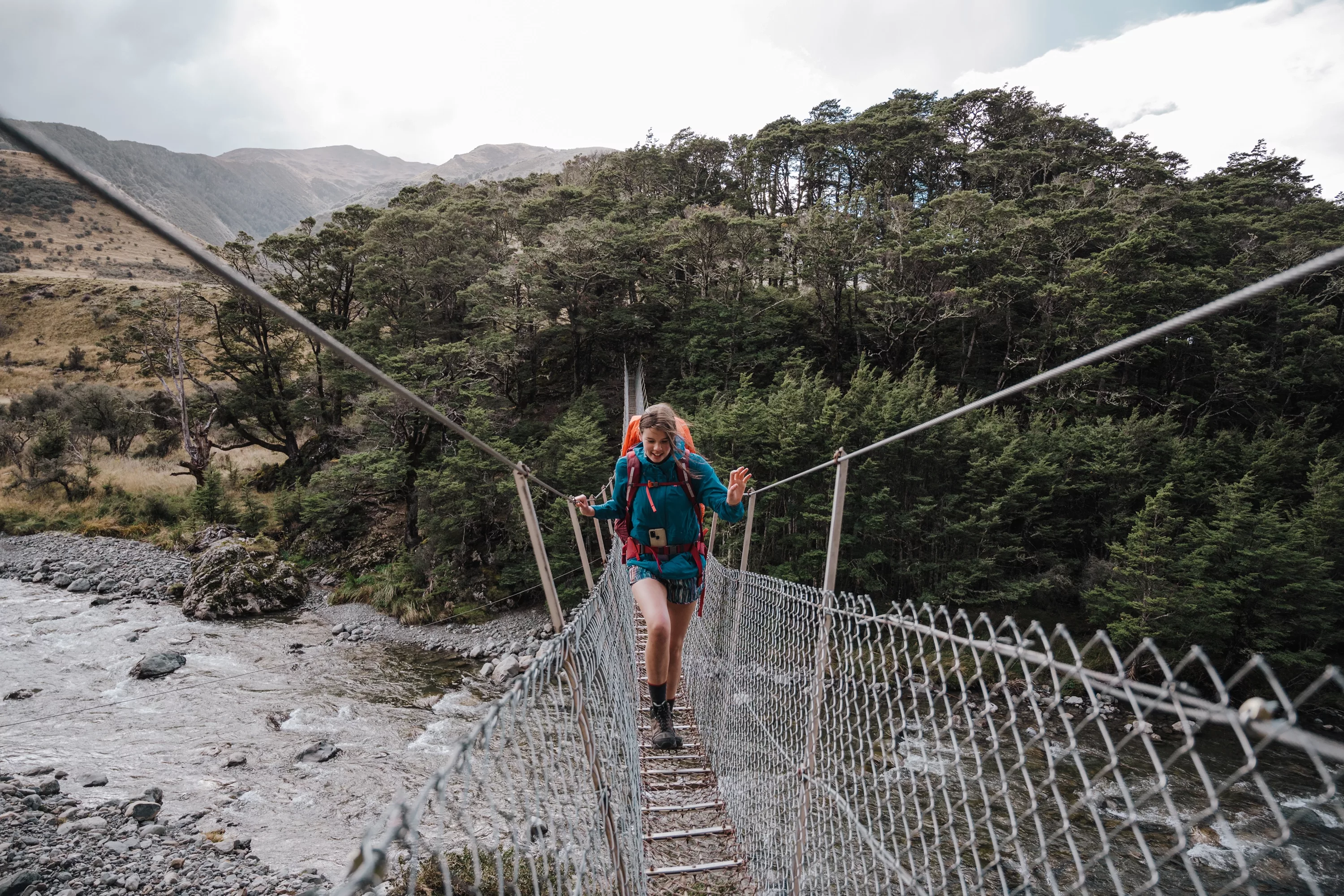 BOUND FOR BOYLE FLAT HUT
Boyle Flat Hut was next in line and we opted for a Porridge Supreme breakfast, this definitely filled the spot and we hit the trail with the sun on our backs.
Picking the right place to stop for lunch was a tough one as the geese droppings were hard to dodge (it was everywhere). The perfect spot was found in the end and we parked ourselves under some trees near the river to enjoy a hot drink and a meal. The walk after lunch seemed to take longer than expected but at least we weren't lacking in energy! We had fun creating hilarious stories along the way, which passed the time and we were soon surrounded by beech forest and hitting Anne Saddle.
We arrived at Boyle Flat Hut to find no one else around and thinking we had another hut to ourselves for the night. That changed about five minutes later when a group of six arrived plus two more later in the evening. Wow! People! Sharing the hut with others made a nice change on our final night and with plenty of firewood, the new arrivals soon had the fire cranking.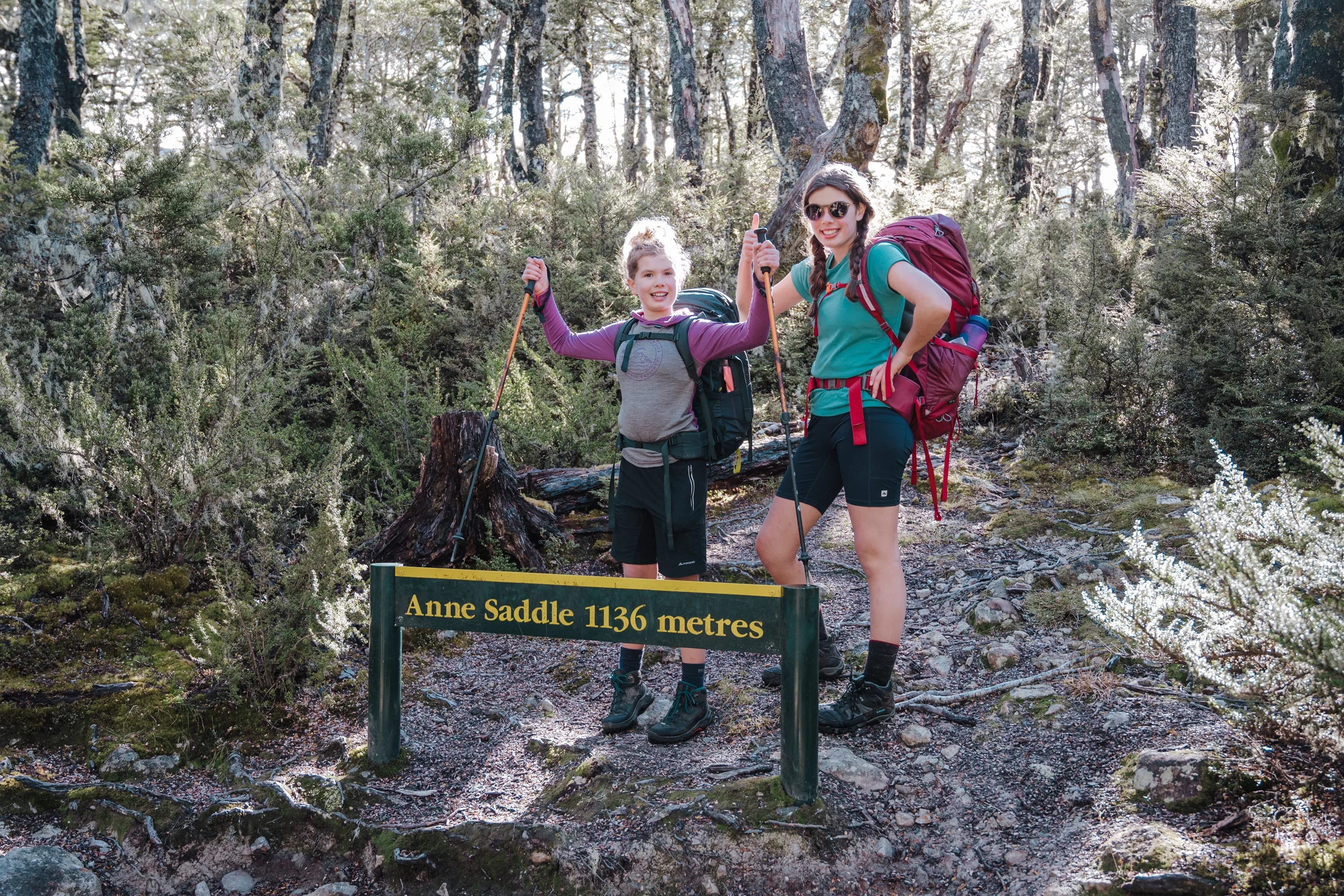 THAT'S A WRAP OF OUR ST JAMES WALKWAY REVIEW
We awoke to the sound of rain on the iron roof, so the fire was stoked, hot chocolate was poured and we snuggled back into our sleeping bags for another game of cards. Once we finally got going on our walk out it became obvious just how popular the Boyle Flat Hut really is! We noticed quite a number of trampers coming in from this end for a quick overnighter.
The ground was muddy but the sky had cleared and we were informed by another tramper that we didn't have long to go. We quickened the pace in anticipation of reaching the final stretch of our journey. We made it back to the car with a hint of sadness at the realisation our amazing adventure undertaking the St James Walkway review had ended but that didn't last long because we all knew we'd definitely be back!