Well, if the last few years have taught us something, it's that we need to be prepared for anything and everything life can throw at us. The first few days of COVID lockdown uncertainty quickly had us eyeing up the Kereru in the backyard, local supply chain issues created a run on flour not seen since WW2, and unprecedented local weather events such as the flooding in Nelson meant we needed to think harder about how we might prepare for catastrophic situations.
Zooming in from the macro to the micro, it's also the little events that matter. An unplanned extended stay in camp, an unprepared hiker facing hypothermia, or worse, a hangry child in the backseat on a long road trip – in any of these situations food and water quickly become the first priority to diffuse the critical issues and leave us in a better position for recovery.
Having a supply of emergency food on hand, for big and small events, provides peace of mind that you can be covered for the situation at hand. Back Country Cuisine freeze-dried food has a long shelf life, is lightweight, and comes in a variety of sizes and flavours so you can always have some convenient, and tasty, emergency food nearby.
Let's dig into a few options so you can start shopping…
BACK COUNTRY CUISINE EMERGENCY FOOD SOLUTIONS
EMERGENCY BUCKETS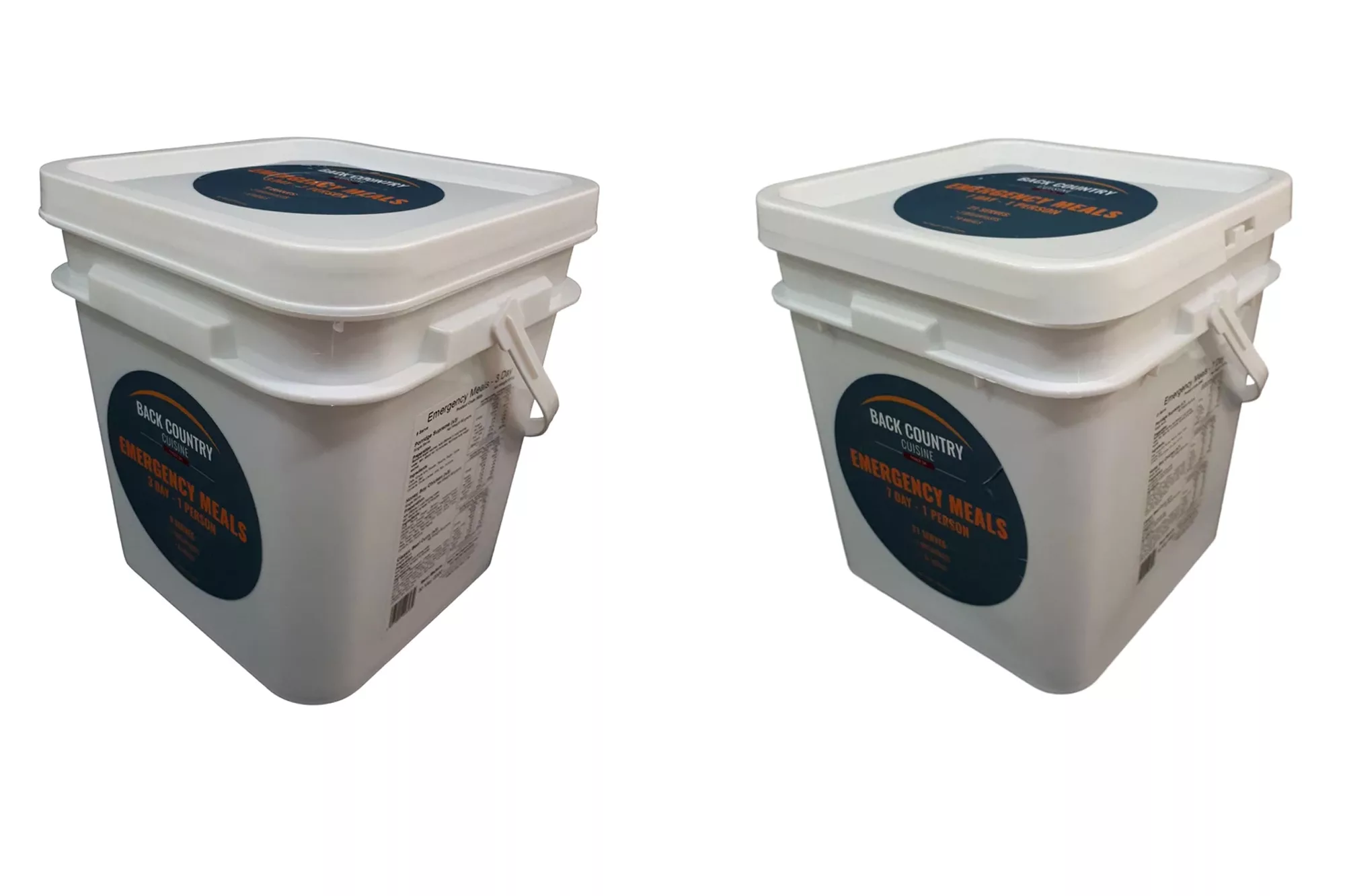 Big problems require big solutions, so when that flood rolls through, an earthquake cuts your services off, or maybe a pandemic hits, then it's great to know you have an emergency bucket of freeze-dried food tucked away to get you and the family through the coming days. Both the three-day and seven-day emergency food buckets are rationed for one person to have three meals a day, so just multiply this out for each person in your household, store them for later, and you're set.

HOT FREEZE DRIED MEALS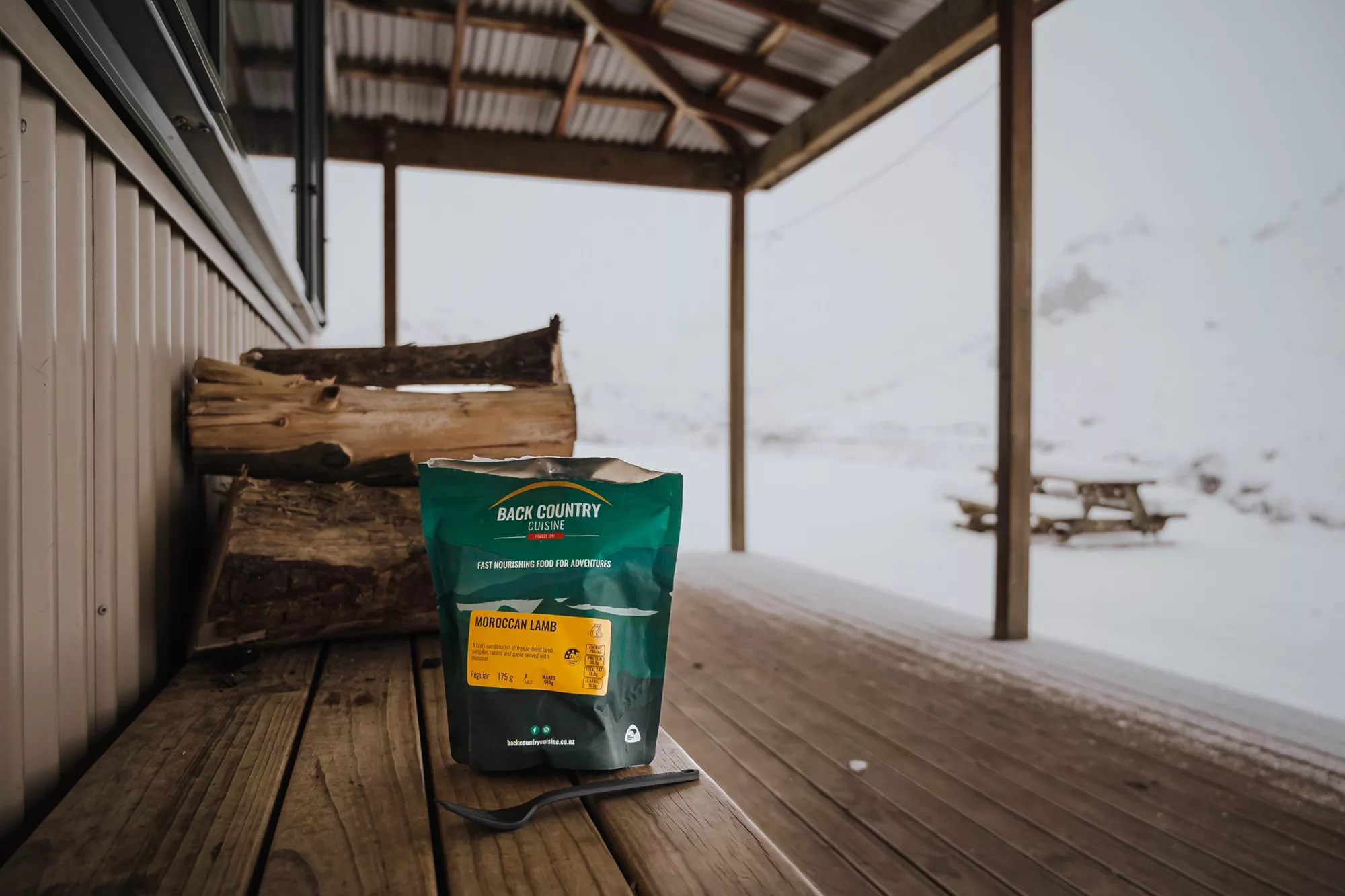 Back Country Cuisine freeze-dried meals weigh nothing, well they weigh a little bit, but not enough for you to notice a couple of spare meals in the pack when you're hitting the trails. Suppose the weather changes, river levels rise or snow dumps and you're stuck in the hut for an extra couple of days? Having an easy-to-prepare and hot emergency food on hand is a must, and a Moroccan Lamb meal is the ideal stomach filler.
Or what about the unprepared hiker that bursts through the hut door at 3am, soaked to the bone and in the early stages of hypothermia? A nice, hot Chicken Noodle Soup is just the ticket to help them get back up to temperature and energised to help stave off disaster.

JUST ADD COLD WATER MEALS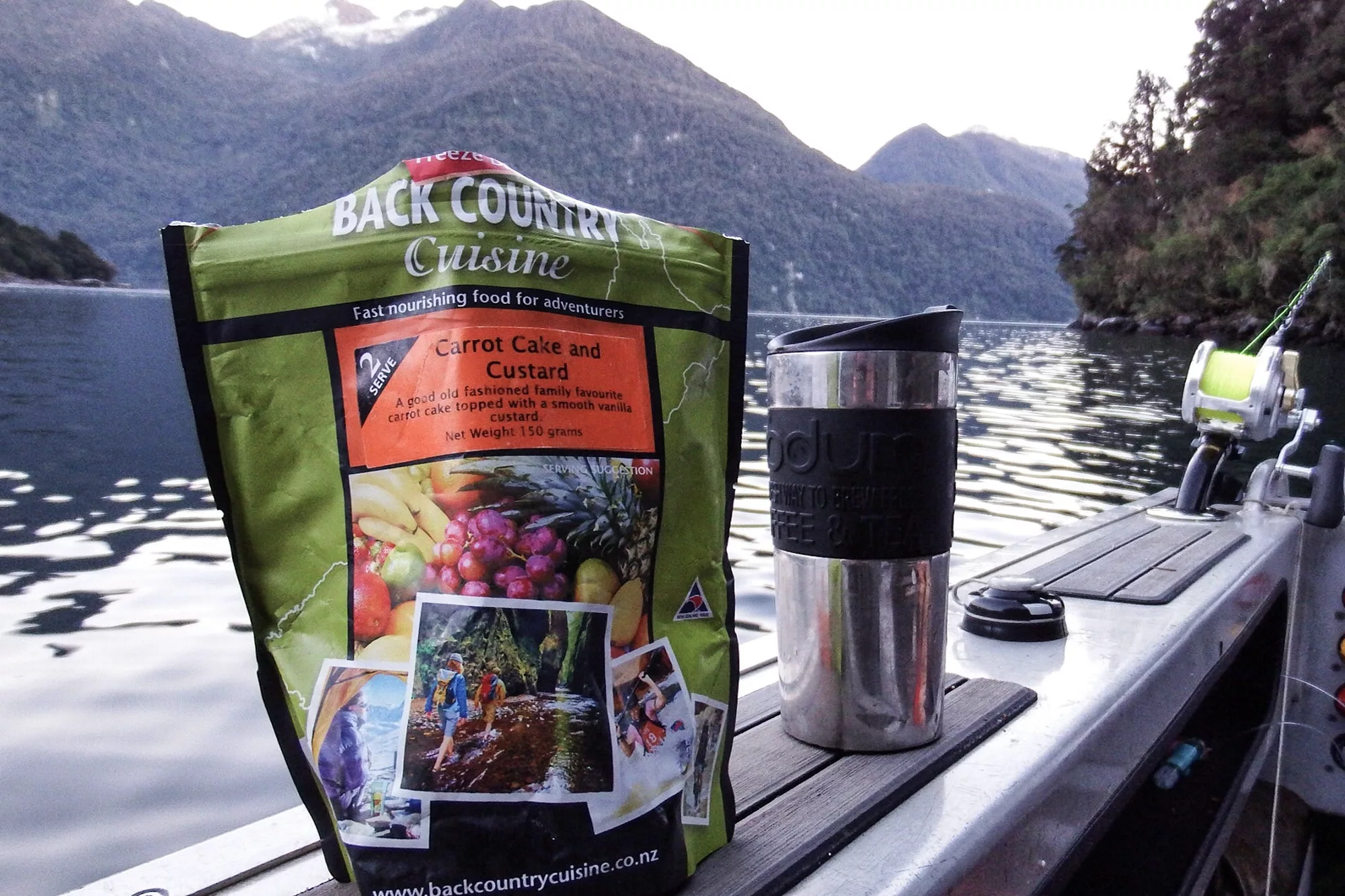 Lightweight but effective emergency food solutions don't get too much simpler than just adding cold water and waiting a few minutes. Tucking away a couple of Back Country breakfasts like Yoghurt & Muesli or a dessert like Carrot Cake & Custard in the car, boat, or backpack, means you'll always have a handy snack available for when you or someone else gets caught short.

EMERGENCY SNACKS & SMOOTHIES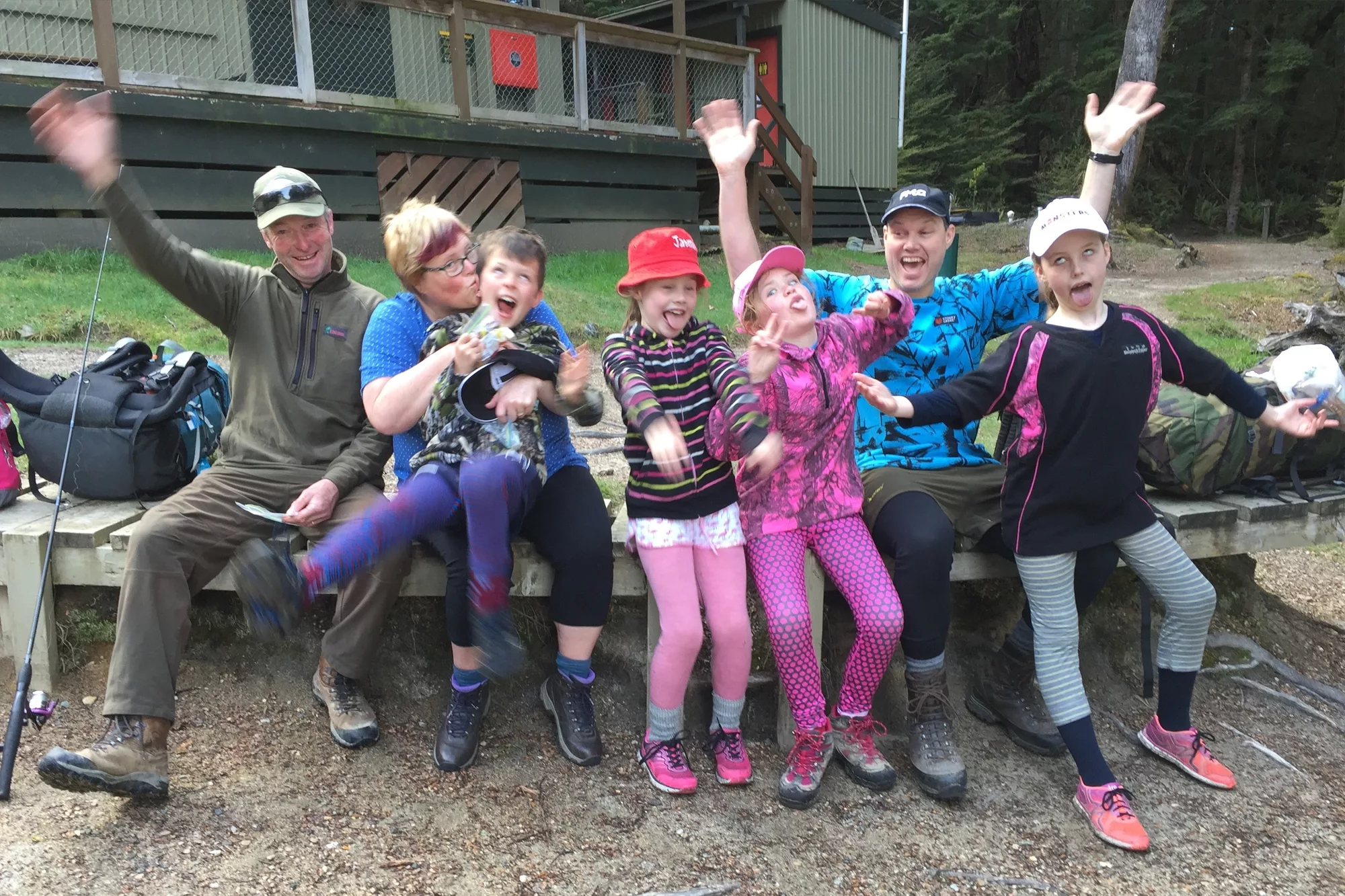 Hangry kids? Or just a late-night sweet tooth that needs to be satisfied? Either way, a Back Country Cuisine Smoothie or Chocolate Brownie Pudding is the perfect treat to pull out of the emergency food stash (be sure to replace it!) and satisfy the urge for something tasty and buy yourself some time with the ticking timebomb that is a hungry child.

Whether it's a full-blown civil defence disaster, or a toddler-related nuclear event, the range of Back Country Cuisine emergency food options cover all bases and can be easily shopped, right now. So don't wait until it's too late, hit some of those links above and stash a few meals away for those "just-in-case" moments.