New Zealand has done an amazing job of becoming much more bike accessible over the years with numerous, multi day coastal rides out there for families right through to the most adventurous bikepackers.
Gary Patterson of the super handy Great Hikes App has also created the Great Rides App, which is a must have tool for cycle trail and coastal rides inspiration and planning - and in this article Gary fills us in with his five favourite epic coastal bike tracks from the NZ Cycle Trail Great Rides.
NZ GREAT RIDES COASTAL RIDES #1: HEAPHY TRACK – West Coast Section
LENGTH: 78.4km
DURATION: 2-3 days
LEVEL: G4 Advanced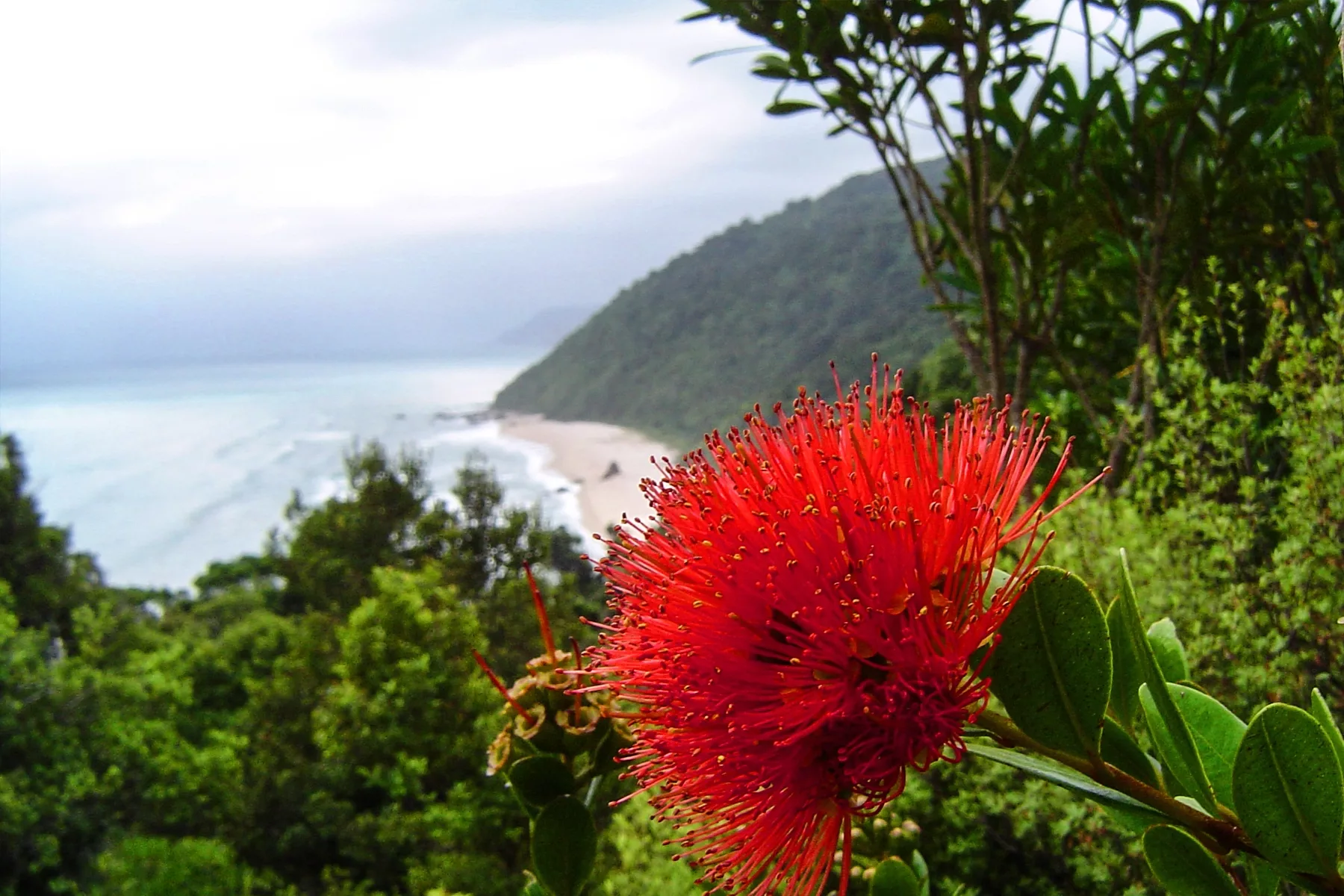 The Heaphy Track is probably a top contender for the best all-rounder of NZ's coastal rides. Yet what makes this NZ Great Walk an awesome ride too (but only during the colder months) is its unbelievable scenic coastal stretch along the northern reaches of the South Island's West Coast. Think of raging white surf, broad white sand beaches and rocky headlands to navigate.
Add to that a track that mingles with nikau palms, crosses lagoons and has the Department of Conservation's longest suspension bridge (a whopping 148.8m!) and you have yourselves the most incredible coastal ride in the country!
NZ GREAT RIDES COASTAL RIDES #2: REMUTAKA CYCLE TRAIL – Southern Coast Section
LENGTH: 114km
DURATION: 2-3 days
LEVEL: G2-4 Easy-Advanced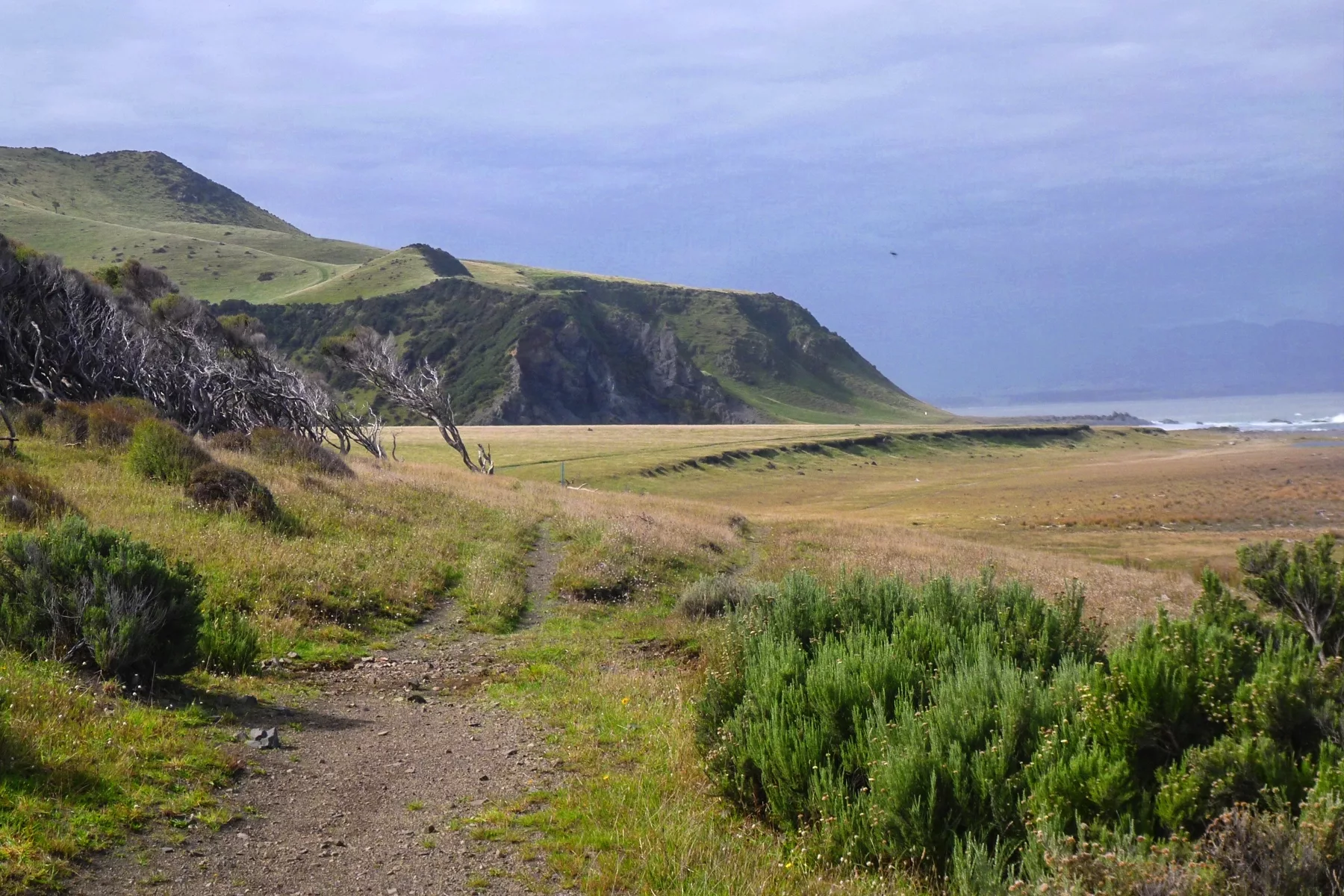 While the remaining track is full of tunnels, rail inclines and history as deep as the Remutaka Ranges, the coastal stretch on the southern coast beside Cook Strait is just wildly fascinating. Not only is the furious wind that normally blows here shaping the low growing vegetation into weird shapes but along the way is a fur seal colony with individuals basking on the rocky shoreline.
Throw in historical memorials, creek and scree crossings and raised beaches left from tectonic lifting; and this stretch of the Remutaka Cycle Trail becomes a coastal must-do if cycling near Wellington.
NZ GREAT RIDES COASTAL RIDES #3: MOTU TRAILS – Dunes Trail
LENGTH: 121km
DURATION: 1-3 days
LEVEL: G2-4 Easy-Advanced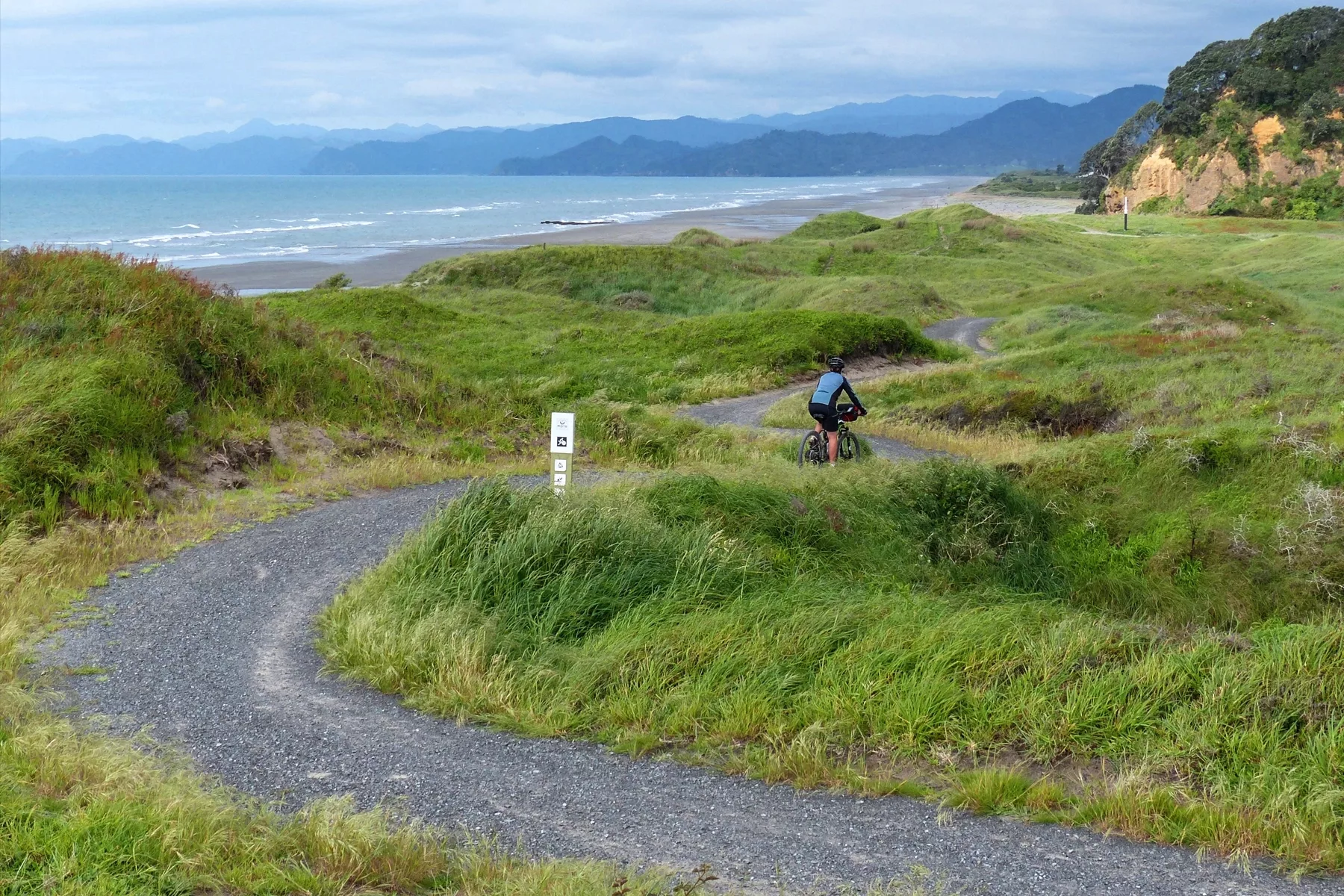 The Dunes Trail along the foreshore at Opotiki in the Bay of Plenty is one of the easiest and most scenic coastal rides in the country. Starting just back from the foreshore in town it has an epic start by crossing a massive trail-specific suspension bridge flanked by ornate and colourful cultural carvings. Once across the bridge the trail just seems to float like a boat on the rolling dunes heading eastward along the shoreline.
The ocean views are endless, steaming White Island lies not far offshore and there are dark green mountains are in the distance. There are plenty of cultural sites to experience, sandy boardwalks to cross and beach shelters to grab an ice cream from before sitting and watching the waves roll in.
NZ GREAT RIDES COASTAL RIDES #4: WEST COAST WILDERNESS TRAIL
LENGTH: 136km
DURATION: 4-5 days
LEVEL: G2-3 Easy to Intermediate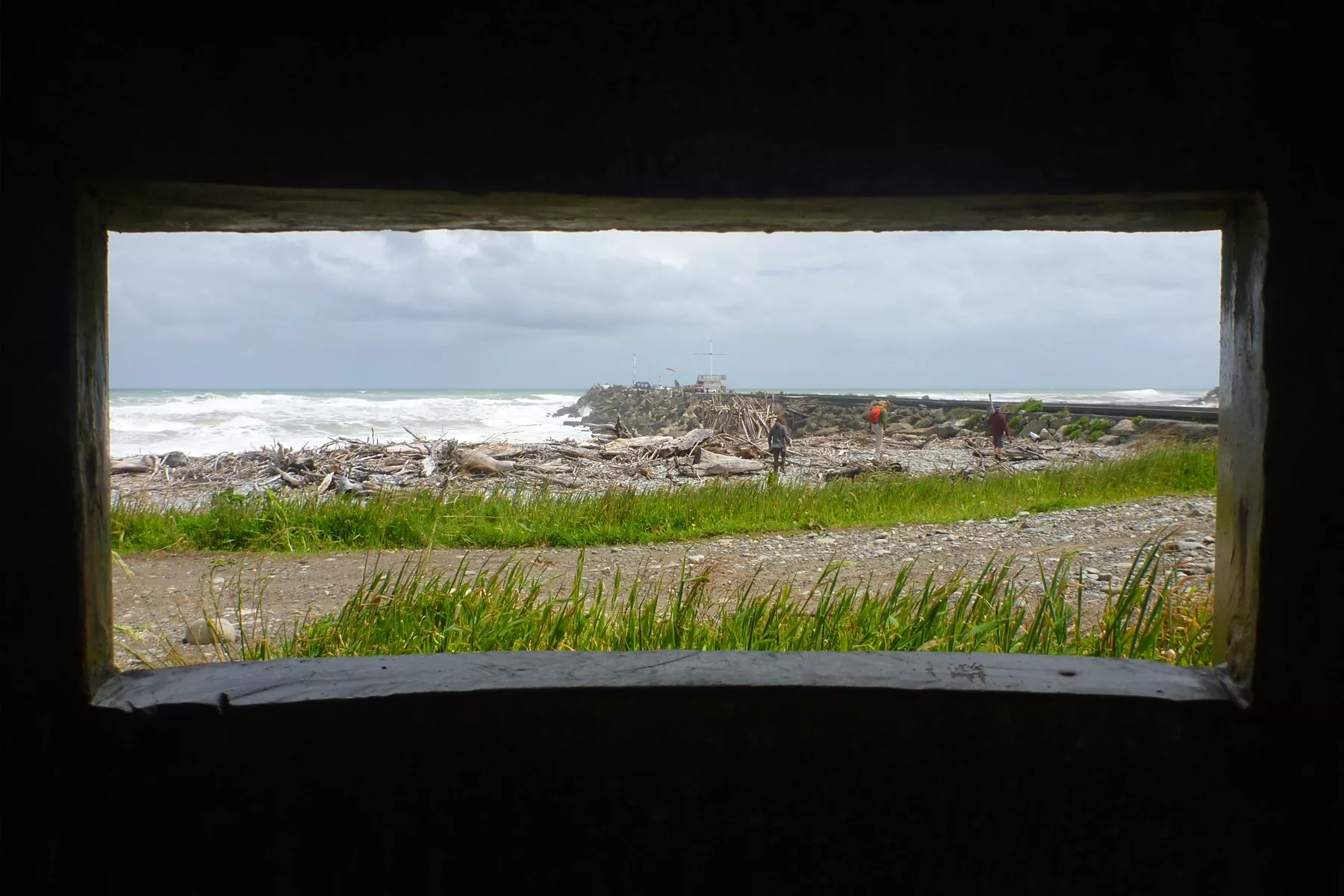 While this South Island West Coast Wilderness trail is often thought of as a slice of inland wilderness, the coastal sections are just as gorgeous. The coastal rides Greymouth stretch wraps around the port, takes in the giant disused shipping cranes and has a lookout from which to watch fishing boats come over the notorious Grey Bar before following the coastal edge.
The southern section heading south to Hokitika has a remote feel as it runs straight on top of a historic railway line that also follows the coastline. Here there are wetlands to watch, sandflies to swat and sunsets to seek.
NZ GREAT RIDES COASTAL RIDES #5: KAWATIRI COASTAL TRAIL
LENGTH: 55km
DURATION: 1-2 day
LEVEL: G2 Easy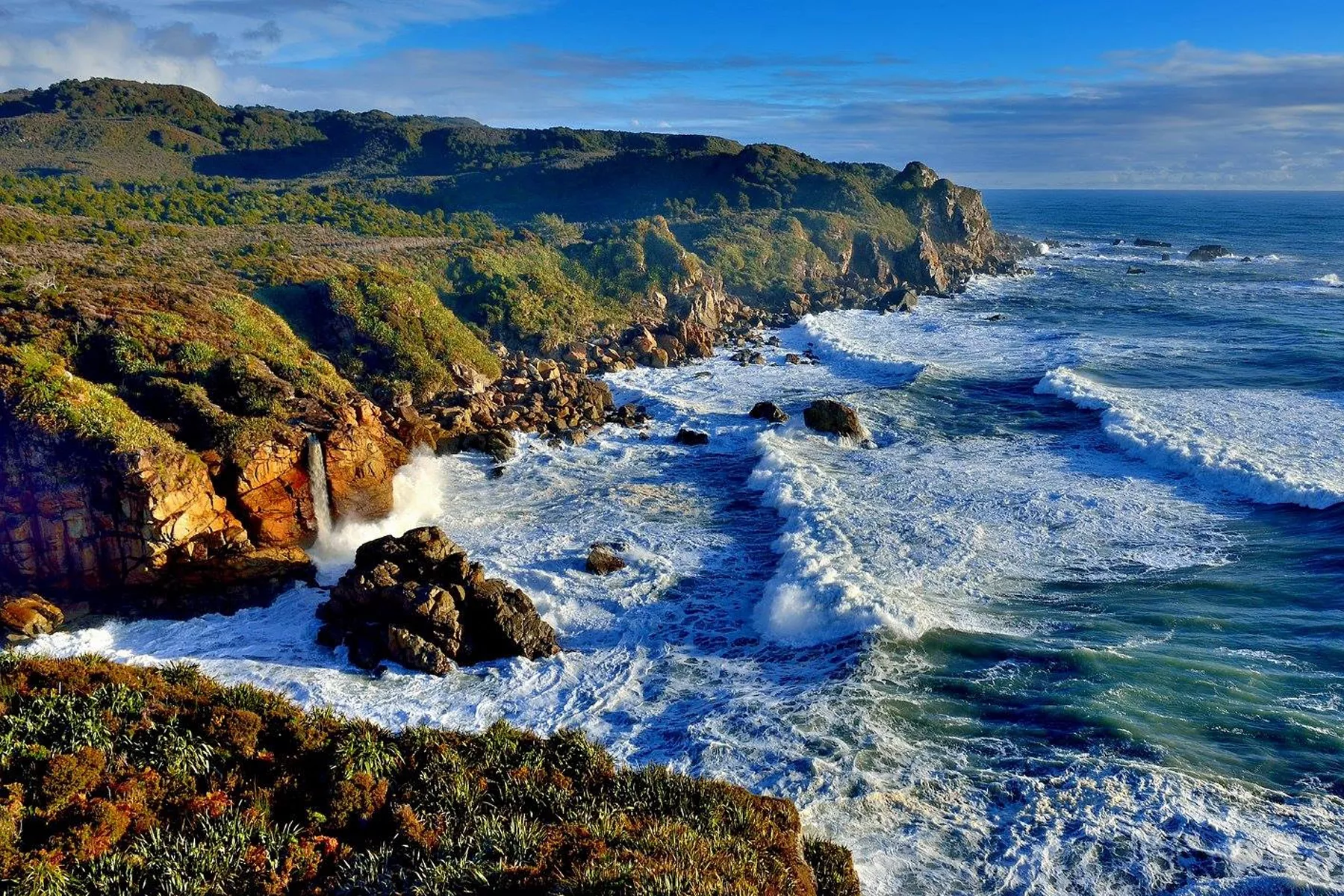 It is likely that the Kawatiri Coastal trail once completed will go from being in the Top 5 list … to being at the top of our coastal rides list. This new Westport trail is an easy ride and runs along the river and boardwalk wetland to reach the coast. From here the trail weaves a course just back from the water's edge, through dense rainforest and right into the seal colony carpark at the aptly named Cape Foulwind.
This trail has a heap of exploring to do; passing beside long sandy beaches, crossing pretty estuarine lagoons, penetrating dense coastal rainforest and navigating plenty of exposed headlands. Watch and wait … the completion of this cycle trail is going to be well worth the wait!
For extra info on these coastal rides, and more, just download the Great Rides App for Apple or Android and get planning!