For the past few months Got To Get Out and Back Country Cuisine has been seeking, and then training, a hiking group of rookies to take part in an innovative filmed experiment on the Te Araroa trail. Te Araroa, as you probably know, is a 3000km trail that enables people to walk the whole length of Aotearoa New Zealand, from Cape Reinga in the north down to Bluff in the South.
Together, our kaupapa (mission) has been to prove that everyday kiwis can indeed hike and enjoy the Te Araroa trail, proving it is not only for tourists, but locals too. We wanted to show that trekking Te Araroa doesn't require months off work because, with some planning, one can walk it in sections, breaking the trail up bit-by-bit as you have time.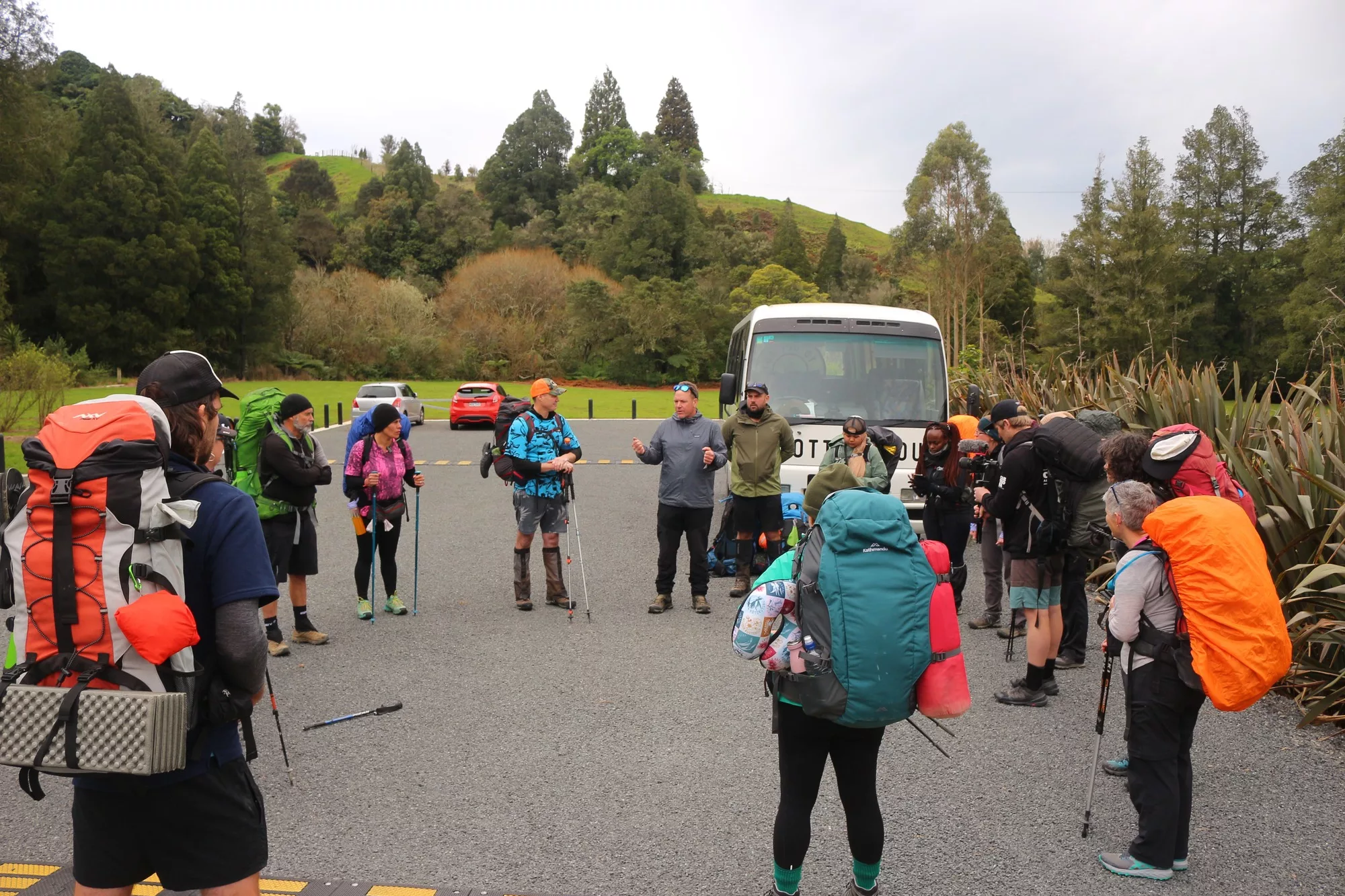 ABOUT GOT TO GET OUT
As some background, Got To Get Out is a socially-good adventure group with a mission of getting local people outdoors active and exploring their backyard. The purpose of this organisation is to improve mental health, and get people fit via the outdoors.
Since I founded the company in 2015, we've hosted over 630 outdoor excursions ranging from hiking groups to mountain biking, ski trips, and even treks through the Himalayas in Nepal. I actually came up with the idea of Got To Get Out while trekking to Mt Everest Base Camp, so Nepal is the spiritual home of the organisation and I've taken groups back there several times.
HIKING GROUP MISSION PROGRESS
As a first status report on this innovative project to film rookies hiking increasingly difficult sections of Te Araroa, I am pleased to confirm we found an amazing hiking group of twelve people from our online search. We found everyday people from all walks of life, ages, ethnicities, and fitness.
We deliberately wanted to find people who either had never been hiking, or had fallen out of it - for whatever reason. For some in our group, they were top sportspeople but injuries got in the way. Others have replaced knees, hips, fused necks and more. Most have some level of anxiety, for example the thought of hiking really long days on the trail and staying in tents.
So far our hiking group have hiked four sections of the Te Araroa trail:
The Pirongia Traverse in the Waikato
The Hakarimatas
The Timber Trail
NUTRITION REQUIREMENTS
One of the keys to our rookie hikers being able to complete long, relatively hard sections of Te Araroa is having the right food and Back Country Cuisine has kindly supplied each person in the hiking group with a ration pack to help them achieve this amazing task of hiking sections of Te Araroa. The key has been to pack light, but not skimp on quality food. We have suggested the group snack on high-energy nuts, scroggin, dried foods, or muesli bars in between main meals.
See the whole range of Back Country Cuisine dehydrated meals here
Please keep following the Got To Get Out Facebook page to see photos and updates from the trail.