If you know me you'll know how much the backcountry means to me. There is something so incredibly rewarding and soul-fulfilling when exploring the backcountry, and nature and wellbeing go hand in hand.
Living in Queenstown, we are never far from adventure. It's right on our doorstep. I am no stranger to last-minute adventures, and I always seem to have a bag stashed away with my favourite backcountry meals, a sleeping bag, and my hiking boots ready to go…you know, just in case. Before I moved to New Zealand, I had never stepped foot in the backcountry. I had barely walked, let alone hiked and slept in the wilderness. New Zealand opened my eyes to endless possibilities, mother nature's goodness, and a sense of calm I had never experienced before. If you have followed my journey for a while, you will know that I suffer with anxiety, and before moving to New Zealand, I hadn't addressed what was happening in my brain.
MY NATURE & WELLBEING REVELATION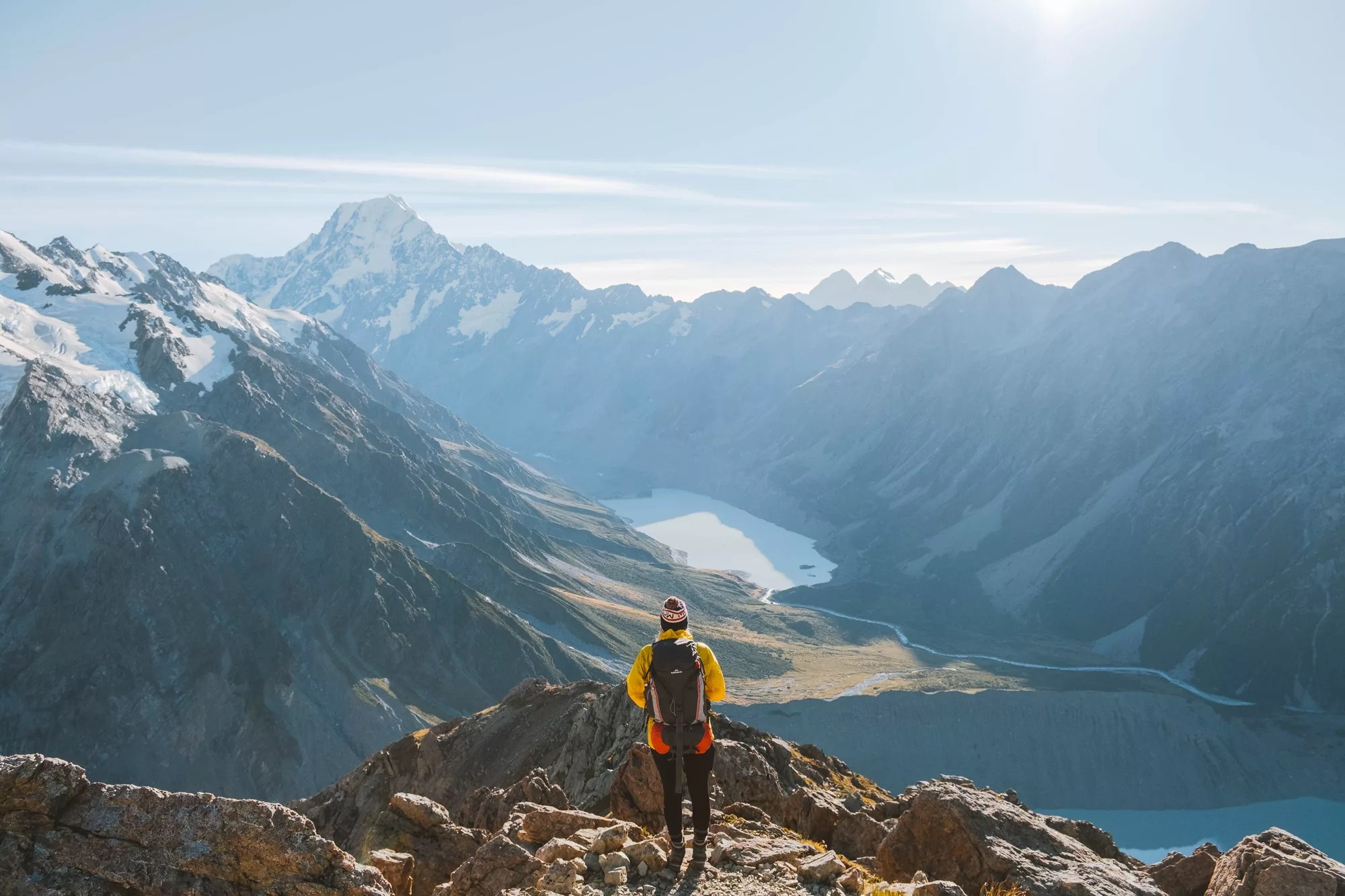 It wasn't until I was mid-hike in the southern alps, moments away from summiting a new mountain, that my brain switched on. It was a lightbulb moment. It was a moment of pure clarity my brain had been searching for during my 25 years on the planet.
I had the urge to hike from the moment I stepped foot in Queenstown. If you have never been to Queenstown, I am going to set the scene for you. A bright blue lake sits in the middle of our town, surrounded by towering peaks in every direction. Most can be climbed, and all provide incredible 360 views of the southern alps and the landscape below. We started small, a local track that took double the time it should due to our constant need to take photos of every pine cone en route and due to our inability to pace ourselves on a vertical ascent.
Over time, we developed our hiking skills, gear, and adventures leading us to some of the most pristine views I have ever seen.
My nature and wellbeing lightbulb moment was here, right here in what is now my favourite place on the whole planet. Aoraki Mount Cook National Park is home to New Zealand's tallest peak, glaciers, lakes, and a plethora of trails that will leave you wanting more, and more. As I tackled the stairs up to Sealy Tarns, my brain started to switch, I was somehow no longer consumed by thoughts of worry and doubt but concentrated on strength, resilience, and the beautiful nature surrounding me.
Mueller hut was home for the night. As I laid in my sleeping bag, listening to the distant rumbling of avalanches and the calls of Kea, I shed a little tear. I had let the mountains in and the 'demons' out. My brain fog was starting to clear, and internally I was building a connection with the emotions I was experiencing and linking them to the activity and experience I just had, this was nature and wellbeing in action.
It was from here that we moved quicker, higher, and more frequently in the mountains. Hiking quite literally saved my life. We took our tent, hiked to backcountry huts, or simply summited peaks in our backyard for fun on the weekends. Hiking quickly became my favourite thing to do, and the relationship with my brain became easier; it was like we had exited the stage of co-existing and entered a realm of acceptance. I will forever have gratitude for the mountains, my home, and the two feet that dared to dream and join the journey for recovery.
WHY GETTING INTO NATURE IS ESSENTIAL FOR THE MIND, BODY, AND SOUL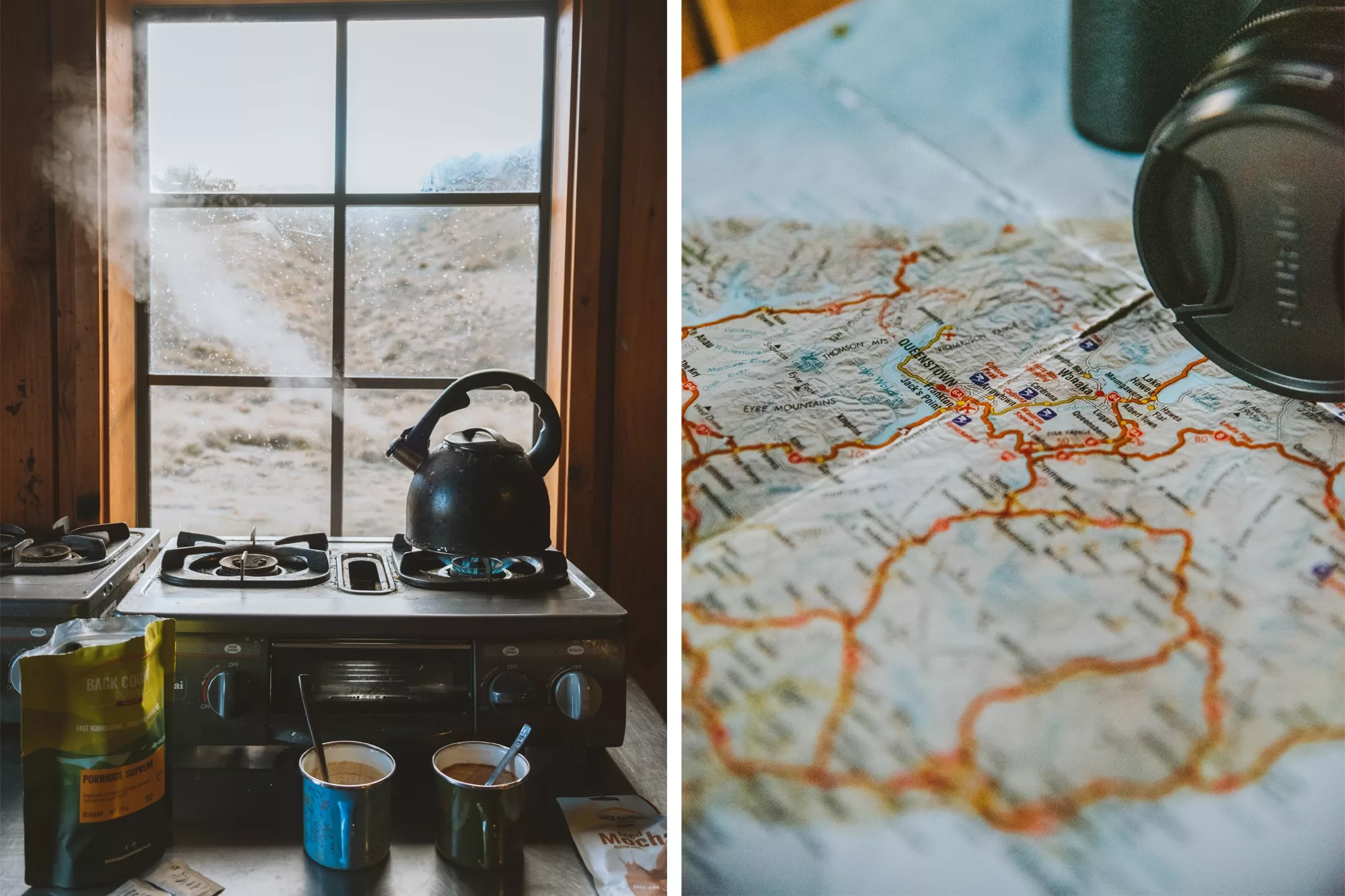 I truly believe that mother nature is the greatest healer. I believe that everyone, no matter their location, can directly benefit from spending time outside. Our mental health is not to be taken lightly. It is and always will be as important as your physical health. There is quite clearly a direct correlation between nature and wellbeing, and until you recognise that one might need the other, you will forever sit in that uncomfortable limbo of confusion.
I hope that something here resonated with you. I hope that if you are struggling that you find solace in the words on this screen and that you will find the courage to step outside and start your journey to recovery. If you are unsure where to start, step outside, that's where you need to be.
Find your happy place away from whatever may be standing in your way and look after your mind. It is precious. You are precious. x